Text ads on Google are inexpensive and efficient when done right. But many businesses don't really know how to improve their text ads or how to make them even more efficient. Sometimes it's just the little things that make the difference between a successful campaign and an unsuccessful ad. In most cases, a few small steps are enough to make the content more appealing and attract more visitors to your own website. Below are a few tips to help you run even better ads in
2023
.
What does "Google Ads" even mean?
Until not so long ago, Google Ads were called Google AdWords. These are paid ads that belong to the Search Engine Advertising (SEA) area and are an important part of online marketing. With Google Ads, companies advertise in search engines. In the beginning, these were text ads that were optimized for a keyword. Customers ran the ads and paid for a certain number of views or contacts. Google initially managed the campaigns.
Modern Google Ads are a well-thought-out and sophisticated system. Today, customers manage their accounts on Google themselves. Companies that want to be successful have to observe the market very closely and consider which keywords are promising. However, many companies are overwhelmed. The campaigns are rippling along, not a trace of success. The only winner is Google, because the customer dutifully pays his campaign contributions. Professional help can then be useful. For example, online business is becoming more successful through Suchhelden, an agency specializing in online marketing.
How to do Google Ads 2023
Google Ads allows customers to show text ads based on specific keywords. Once a user enters a specific keyword, the ads may appear in search results. In this way, Google gives its customers an opportunity to generate higher visitor numbers. Users who find an ad interesting click on it and start interacting with the advertising company. Companies only pay for clicks. If no one clicks on an ad, there are no costs. If an ad is particularly successful, high costs can arise.
Create good ads in Google Ads
If you want to place a promising ad on Google Ads, you need a structured account. Account management is the most important thing when planning campaigns. Especially if several campaigns run at the same time, is elementary. It is equally important to know your own target group exactly and to determine very specific, relevant keywords based on this specific group. The keywords can be assigned to ad groups. Every advertiser on Google should be aware that the desired audience will not see the ads if no matching keywords are defined. The Google Keyword Planner is a suitable tool to find the right keywords.
If you already have experience with Google Ads, you basically know how it works. Nevertheless, campaigns often do not run as desired, the clicks fail to materialize. So here are a few tips on how Google Ads campaigns will perform even better in 2023.
Know the search intentions of the target group
Knowing the target group is important. However, not only the demographic data are relevant. The search intention is an important parameter. For this, it is important to know:
Is the target group only looking for information or is there a purchase intention?
What does she find visually attractive? Prefer images, text or videos?
How does the target group search? In what terms?
Multiphrase keywords are the winner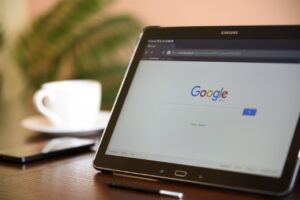 Users often have very specific search queries. Very rarely, they type only a single word into the search box. That's why it makes sense to use multiphrase keywords. No one is simply looking for a furniture store, but for a furniture store in the desired location. This makes the search term more effective, which ultimately keeps costs low.
Quality is the trump card
The texts of Google Ads ads should meet a few important standards. Google has its own editorial guidelines for this, which users can, but do not have to, orient themselves to. Basically, the following are important:
Correct German
Intelligibility
Informative style
No images, symbols, or inappropriate punctuation marks
No unnecessary spaces
No words in capital letters
No repetitions
The higher the quality of an ad, the more likely it is that users will click on it.
The call to action must not be missing
In order for the addressees of the advertisement not only to read, but also to take action, the advertisement needs a clear call to action. The so-called call-to-action (CTA) is a popular means of addressing users directly or animating an action. The call-to-action should fit into the ad without being clumsy and without attracting attention. "Discover now" or "Call us" are nice examples of this. They motivate rather than "more information here". Even without a concrete CTA, active language can take readers to action.
Use keyword placeholders
Keyword placeholders are very useful. This allows an ad to be adapted to the search term of a user. Placeholder keywords can be stored for an ad group. Google automatically inserts them into the ads. For this it is necessary to place a code in the display, i.e. one or more term(s) in a curved bracket.
If the user now searches for one of the keywords, Google replaces the code with the keyword, automatically. This feature is especially useful if there are many similar keywords for an ad group.
Use ad extensions
An ad extension allows you to incorporate a lot of additional information into an ad. These can be reviews, contact details or site links that help to differentiate yourself from the competition. They are particularly suitable for online shops. For example, they draw attention to a large variety of products or display reduced products.
Result
These tips and tricks can help improve Google Ads campaigns for 2023 so that they perform better. It is important that not every tip fits 100 percent to every advertiser. Everyone should build their ad to reach their target audience.