Online marketing agencies – what's important
An agency in the city can be cheaper and more convenient, especially when it comes to direct cooperation. However, if you want to grow your business, it may be worth looking for international online marketing agencies, as they offer direct access to a wider range of services and expertise that is important for marketing in an international environment.
These are just two factors that play a role in choosing a good agency. In this article, we discuss the different criteria for your agency evaluation and give valuable tips from the customer's and agency's point of view.
Advantages of a global online marketing agency
Global online marketing agencies are not limited to one country or region. They are able to offer services and advice that span different countries and regions. This means that such agencies can give you more insight into the client base as well as new clients outside the home market. This helps your company to better target the target audience for marketing purposes.
In addition, global agencies are able to provide clients with more creative ideas from people with different backgrounds and cultures, which is important for companies looking for a regionally tailored perspective on their marketing strategy. Last but not least, an international online marketing agency also has knowledge of the regional and international legal framework, in areas such as privacy, competition law and tax law, and can prevent expensive mistakes that a local agency may make more easily.
Advantages of a local online marketing agency
Unlike the international agency, choosing a local agency also comes with some advantages. It's always good to have a local contact person to host regular meetings. For an online marketing agency, it is particularly important to know the company and the key positions in marketing and management. Short distances facilitate direct cooperation. Externally, it is also easier for a local online marketing agency to maintain a strong network close to the customer.
Agencies with a regional focus are better informed about new developments in their niche and region, as they can regularly attend relevant conferences and meetups. A good example of this from the capital is the agency Happy Heroes, a local online specialist that has already made a name for itself as an online marketing agency in Berlin . The agency offers services such as Google Ads, SEO, analytics, social media and web design and is also commissioned by national and international clients when it comes to promoting local events and market entries. In our directory you will find many more examples of agencies in your area that support companies with regional knowledge and drive in digital matters.
A local agency is more familiar with the market and the audience. She is also more likely to have a good understanding of the cultural nuances and trends in a particular field or industry in question. This is especially helpful when it comes to local SEO or other areas for which a good local knowledge and regional place name is important.
Local agencies can offer better SEO services because they can research the search engine algorithms for their own area. Search engines optimize their results to the location of the SEO, so that a search engine optimizer in Hamburg can already expect completely different search results than an SEO in Munich or Berlin – let alone a search engine optimizer in a completely different country.
Small and large agencies in direct comparison
The distinction between a small and large online marketing agency is not comparable with other companies, because the agency sector has its own market laws. What is immediately noticeable is that there seems to be a natural growth limit for agency locations. The agency landscape is highly fragmented and in every city there are a large number of agencies, most of which have well under 20 employees. Very common and widespread is also the freelancer model, in which a founder and owner outwardly runs an "agency" that actually consists of one person.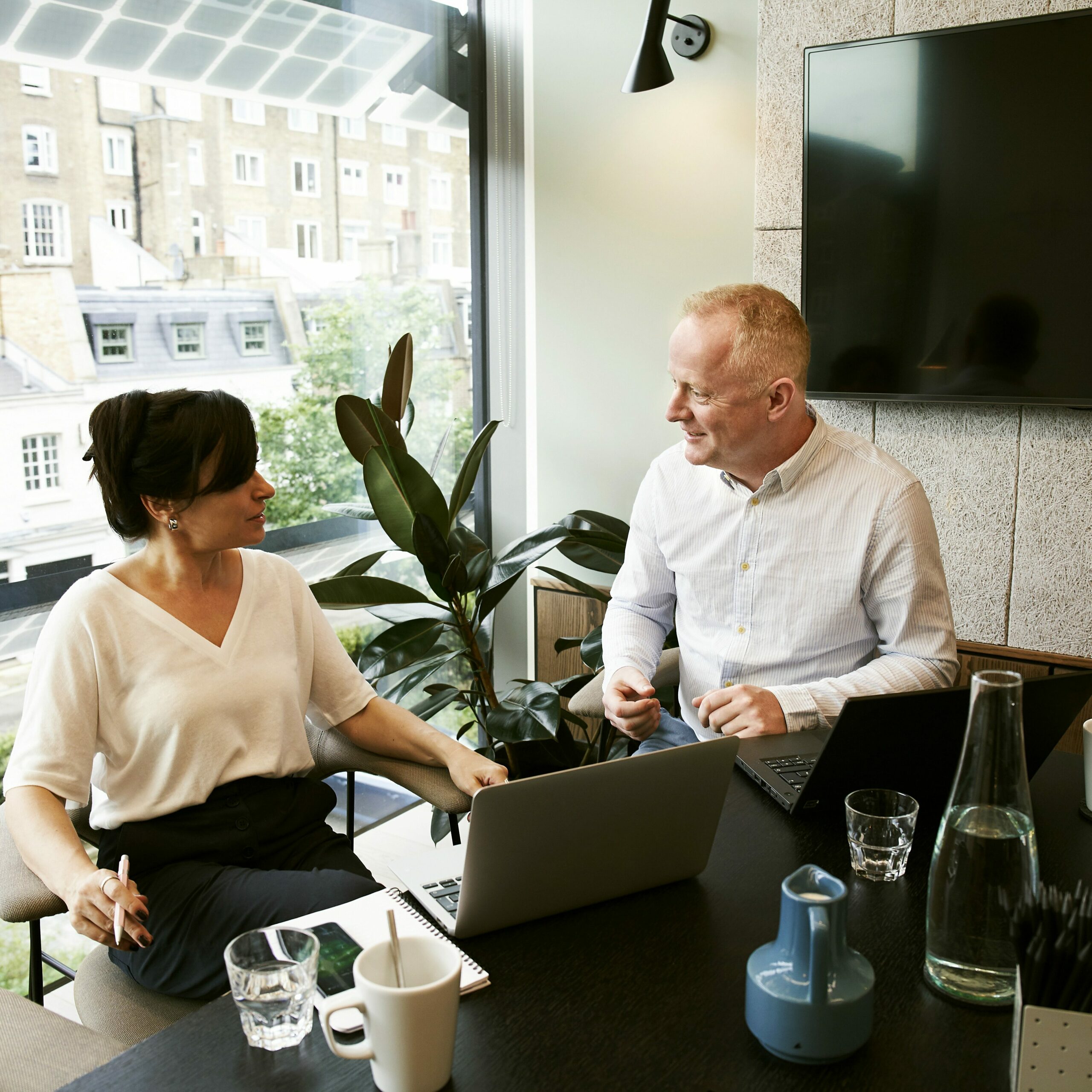 The customer is king
The competition between agencies resulting from this structure is correspondingly high and results in immense market power for the large number of potential clients. This market situation can be used in a fair way for clients by comparing targeted service offers of each online marketing agency and comparing them with the demand. Not only costs play a major role here, but also the relationship with the agents and managers of the respective agency.
Even for larger agencies, operating in local offices and locations applies. Customers of supra-regional agencies will usually have a local team as a contact person. Such teams operate from larger cities in order to be accessible to many people in the metropolitan regions.
From a business point of view, the main advantage of larger and supra-regional agencies is that infrastructure costs are reduced. But what does that mean in concrete terms? Agencies depend on tools and knowledge. Tools – which are essentially online tools for collaboration, management, technical and creative purposes – are more cost-effective and powerful in large packages. For large agencies, on the one hand, the inhibition threshold to access professional tools decreases, on the other hand, the use of the tools per customer and location becomes cheaper.
The second advantage is played out by larger agencies through their knowledge. By uniting many experts under one roof, it is possible for large online marketing agencies to quickly and comprehensively recognize and understand new developments and to use them for the early advantage of agency customers. Here, the cultural diversity and multilingualism in the international environment again acts to the advantage of every global agency. On the other hand, there is the disadvantage of structural inflexibility: The large agency can less easily respond to the individual needs of the clients – it needs fixed procedures and processes in order to work optimally.
What kind of agency do you need?
Full Service vs. Online Marketing Agency
The choice of a marketing agency is not easy and determines the marketing success of the company. There are agencies with different services and expertise. In this section, we will explain the difference between full-service and pure online marketing agencies and give tips on which type of agency best suits your needs.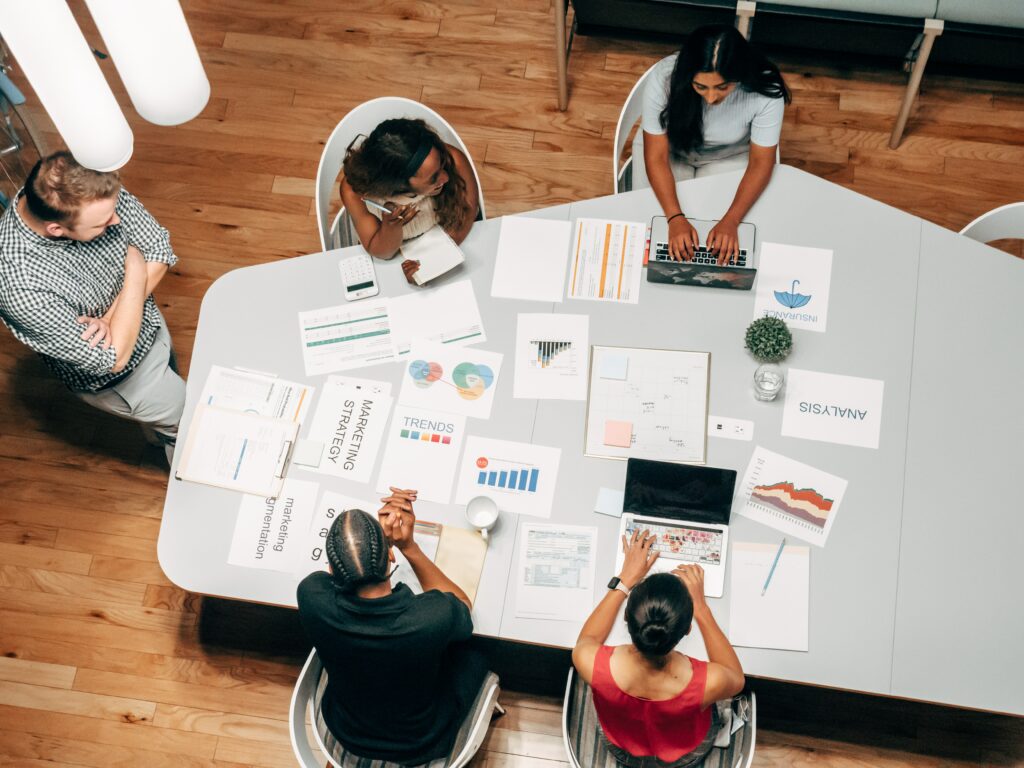 There is a big difference between the two types of agencies. Therefore, it is important to know what you need before hiring an agency. With a full-service agency , you engage experts in all areas of marketing – from branding to online strategy to advertising. You receive all services from a single source and do not have to worry about the details. Full service agencies can also do online marketing and have very short distances between disciplines. But they are generalists and may not be as well defined and specialized as online marketing agencies.
An online marketing agency, on the other hand, will offer you everything for your online channels, optimize them, link them and deliver creative material with a narrow focus on the digital. It only reaches its limits when it comes to other marketing disciplines such as outdoor advertising, TV commercials and radio advertising, advertising in print media and the like.
As a third option, you can consider controlling your advertising within your company by having your own project manager coordinate different agencies (from online to print). This variant is suitable for all company sizes. In small businesses, this is traditionally done by the owner or an employee in addition to the main activity. In medium and large companies, an employee of the management or the marketing department is responsible for this.
10 questions about choosing the best online marketing agency
You should ask yourself the following 10 questions before hiring an online marketing agency:
How important is local marketing and local SEO to you?
Does the agency need special knowledge and can it prove it with references?
Does your assignment require a larger team or is a small agency sufficient?
Are the costs calculable or are there hidden or highly flexible positions?
Would you like (short-term) cooperation on a project-by-project basis or permanent support?
Do you need concrete guarantees of success and goals, or does "the constant dripping hollows the stone" apply to you?
How many other projects are the agency's project managers allowed to supervise in parallel?
How is the agency networked, for example through associations or with cooperation partners?
What is your process of my project? (How often to meet? How is communication done? How detailed is it reported?)
Which tasks can be taken over directly by the Agency? (Are there developers, copywriters, graphic designers in-house?)
Result
Your needs determine the choice of agency. Are you locally oriented, for example as a local service provider who needs regular customer contact? Are you travelling through your region as a trader or craftsman? Then local knowledge is a very important qualification of your agencies.
However, if you want to expand your activities and markets, your requirements will increase by leaps and bounds. From this point on, not only the question of local vs. global arises. Your marketing now needs qualified industry knowledge, general marketing skills and understanding markets and cultures.
To prepare your agency research, you arrange your needs. Above we have summarized a list of 10 important questions. The list is not exhaustive, but it gives you an introduction to evaluating the best agencies for your purpose. Whether it has to be an online marketing agency, a full service agency, a local, regional or international agency, you can easily determine.